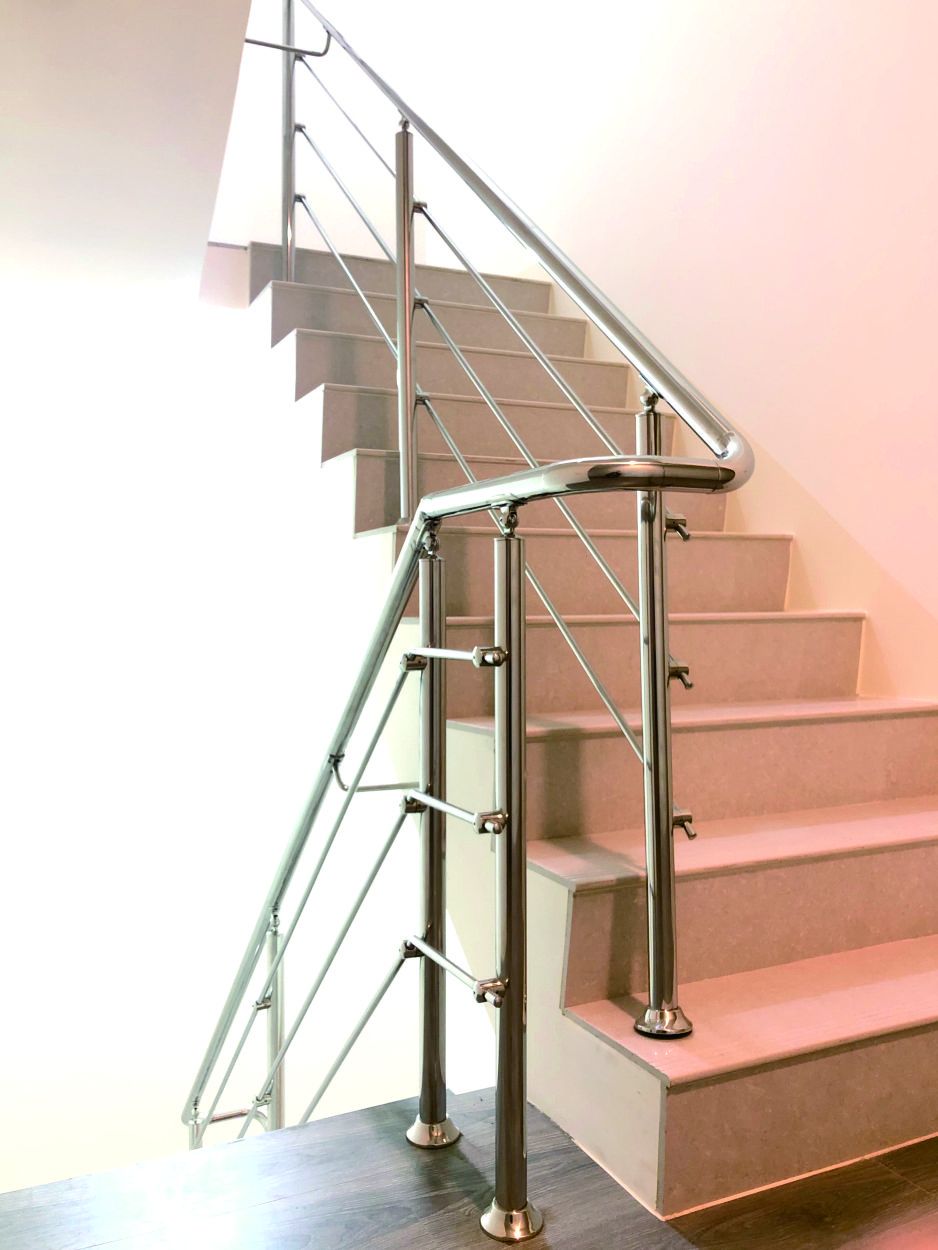 A Case of Stainless Steel Handrail in a Five-Story House
A Five-Story House Renovation
Typically stairs will be designed and put in the middle of story houses. For restoring and redecorating, stair design is one of the most important parts.

This five-story house is in Taoyuan. The owner wants to match the same design and color at the first floor, he asked to paint Stainless Steel Handrail to iron gray from 1st to 2nd floor, and still keep the original Stainless Steel mirror polish color from 2nd to 5th floor. Using cross bars with posts that makes all house wide and bright. Simple and neat line design which give the old house alive and more modern.
---
Taoyuan City, Taiwan
To reduce damage of marble and wooden floor, and also take into account safety, we develop this fix round base which can be buried into ground/floor and easy to install. Bury fix round base the
Stainless Steel Base Fix with Cement Concrete
of SS:1599CD into ground/floor by cement and wait until cement dry. Fixing by electric welding or argon welding after adjust the height between floor and post bottom. For stairs, post height will be affected by stair step's height and deep, so we develop many type of based for choose. In this case, we use the
Stainless Steel Base
of SS:1599SE. Installer can adjust the height after cutting standing posts, then fixing by electric welding or argon welding.You are welcomed to visit our official website and select railing accessories that suitable for your works. Please leave massage or contact us if you need any assistant. We will be glad to provide superior service and total solution for you.
Component

Photo Gallery

Video

A Case of Stainless Steel Handrail in a Five-Story House