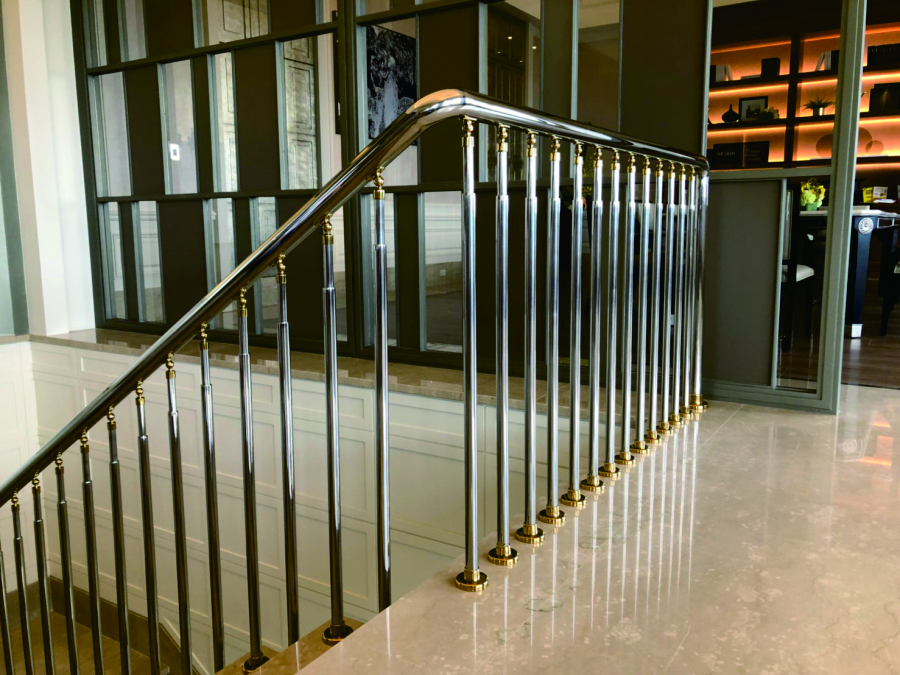 Taoyuan Art Square - Beautiful Garden Mansion
Dah Shi Stainless Steel Handrail Accessories apply on public facility for householders in Beautiful Garden Mansion in Taoyuan, Taiwan. Titanium coating on partial accessories increase the lifestyle quality.
Stainless Steel Round Tube ornament Titanium coating accessories that change people's stereotype of stainless steel material railing. Here the railing not just for safety but also bring the feeling of luxury.
---
Xinpu 6th Street, Taoyuan District, Taoyuan City, Taiwan
Component

SS:1099A / SS:42499A

Dah Shi Stainless Steel Handrail Accessories Fix Base Plate provide variety choices for different design. Use the fastest way to install and complete...

Details

SS:316A

Dah Shi have variety handrails and connectors for assembly posts, the design of hiding welding spot and fixing by screws, avoid complicate working processes...

Details

Photo Gallery