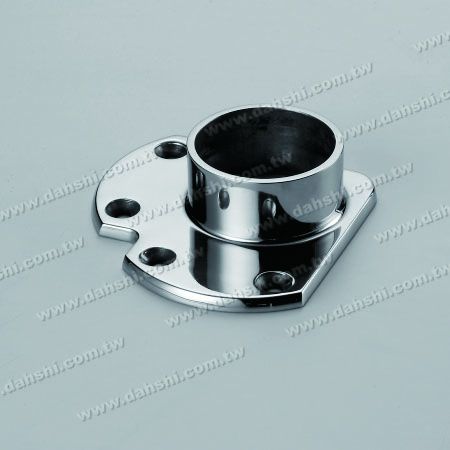 Customized
Customized of Stainless Steel Handrail Balustrade and Fittings
We also have customized services. According to the concept of the product at the first stage. CAD drawings that customers provide, and production details, etc, these processes are to make sure we can offer quality products and competitive prices.
Customized services normally use on stairs that have difficult situations of angles, length, height, etc. To save installers' time at the site, we can modify the length or any size precisely before start to work.
---
Every house is unique. Before open molds and tooling to make new products, using the railing products we have already and re-assembly, this is the way we suggest to customers. Because after Dah Shi's high skillful welding and polishing working processes, all connecting parts will be invisible and perfect appearance.
The biggest advantage of Dah Shi Railing is to produce exquisite and high-quality stainless steel handrail accessories customized products within the shortest time, and to meet customer needs.
Hot Products' Catalogue
The catalogue offers the best sale of stainless steel handrail accessories.

Download
47 Years Customized | Metal Railing and Accessories For Pipe Manufacturer | DAH SHI
Located in Taiwan, Dah Shi Metal Industrial Co., Ltd., since 1973, is a Customized | stainless steel metal railing and accessories for pie manufacturer. From stainless steel railings for balcony stairs to metal railing fittings, our one-stop manufacturing includes ultrasonic auto clean machines, CNC machines, bending pipe machines, argon welding machines and so forth.
DAH SHI's stair railing and stainless steel fitting design and manufacturing continuously gaining visibility from worldwide buyers. Granted hundreds cased of patents and possessing over 20 cases of patents within the term of validity, DAH SHI's stainless steel handrail and fittings are produced with professionalism.
DAH SHI has been serving customers high-quality metal railing and pipe accessories, both with advanced technology and 47 years of experience, each client's demands are met.