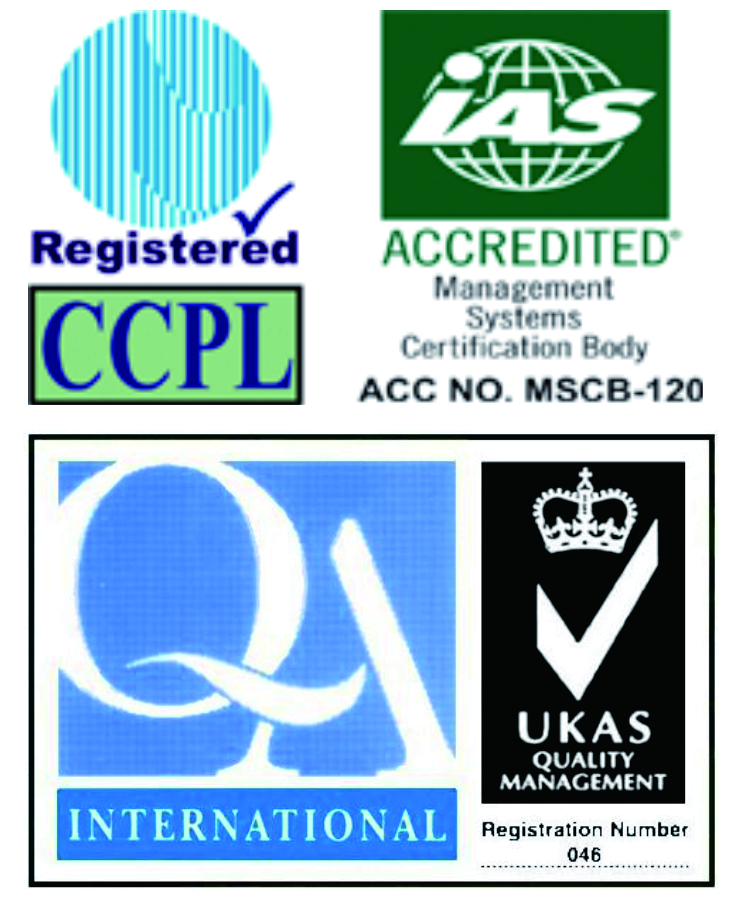 UKAS, ISO 9001:2015 Certified Quality Management of Metal Railing / Handrails / Balustrades ISO 14001:2015 Certified Environment Management of Metal Railing / Handrails / Balustrades
Handrails and balustrades are assembled from standard components in compliance with ISO 9001 thus assuring the highest quality is achieved for every construction and providing easy installation on site. We also apply checking points and QC checking system to make sure our products accord with clients requirements. In addition, our subcontractor such as mold vender, heat treatment company, machining vendor and inspection company are evaluated by our ISO-9001 requirement. We have confidence we can satisfy any requirement from our clients.
---
01 Jun, 2018
The idea of Dah Shi Stainless Steel Handrail Accessories assembling is easy, convenient, and immediacy without welding, grinding and polish at site. In order to meet the most designers and architects requirement, we provide two kinds of Stainless Steel materials for building construction use, SS304 and SS316, and also mirror and satin surface polish. The perfect combination brings you delight of visual.
Hot Products' Catalogue
The catalogue offers the best sale of stainless steel handrail accessories.

Download
Dah Shi Exquisite Stainless Steel Accessories of Handrails / Balustrades /Metal Building Materials
Located in Taiwan since 1973, Dah Shi Metal Industrial Co., Ltd. is a stainless steel metal railing and accessories for pie manufacturer. From stainless steel railings for balcony stairs to metal railing fittings, our one-stop manufacturing includes ultrasonic auto clean machines, CNC machines, bending pipe machines, argon welding machines and so forth.
DAH SHI's stair railing and stainless steel fitting design and manufacturing continuously gaining visibility from worldwide buyers. Granted hundreds cased of patents and possessing over 20 cases of patents within the term of validity, DAH SHI's stainless steel handrail and fittings are produced with professionalism.
DAH SHI has been serving customers high-quality metal railing and pipe accessories, both with advanced technology and 47 years of experience, each client's demands are met.